I have created a super simple Saint Patrick's Day Counting Activity to help my students practice math and fine motor skills by counting gold.  The activity is very easy to put together and is straightforward enough that students can work on the task independently.
Saint Patrick's Day Counting Activity
The first step is to purchase the Saint Patrick's Day Counting activity from my Teachers Pay Teachers shop.  Then print and laminate the counting cards.  I use tongs from a local pharmacy with plastic gold coins, but the TPT printable set also comes with shamrocks you can print out to use as counters instead of the coins.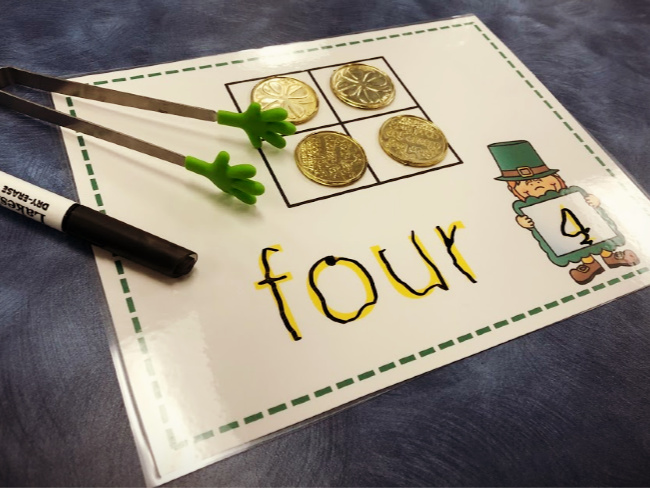 When we worked on this activity I first had the children count the squares on the math card.  Then I asked them to name the number, and then I talked about how the letters spelled out the number name.  I asked them to either trace or write the letters depending on where they are with writing skills.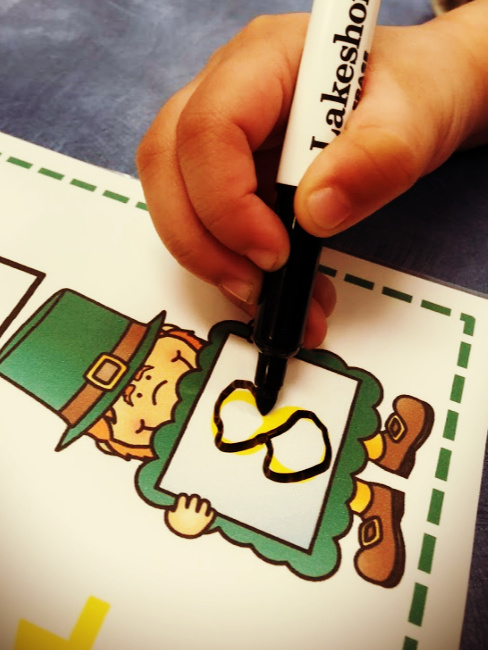 After they wrote the number and number name the students would use the tongs to pull gold coins from a "Leprechaun Hat" (which was a party favor my Nana used way back in the day at her St. Patrick's Day parties).  The tongs provide awesome fine motor practice!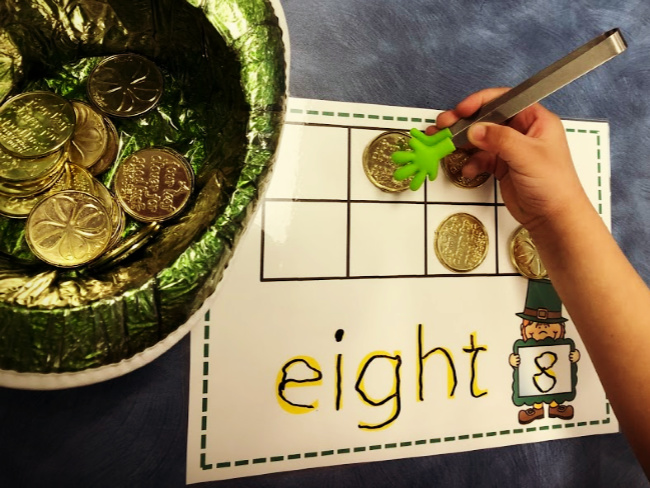 The last step is to count the coins once they are all on the square spots and then review the number one more time.  In a matter of minutes we have worked on 1:1 correspondence, counting, writing, letter naming, number naming and fine motor skills!
Check out The Little Things Preschool on Teachers Pay Teachers for more cheap and free Preschool activities!