For  Spring I created an Easter Bunny Counting Activity for my classroom and the kids loved it!  I modeled it after my Leprechaun Counting Activity and it is for sale for a very low price in my Teachers Pay Teachers shop.
Easter Bunny Counting Activity
The Easter Bunny Counting activity is super easy to make – you just print it out and laminate and it is ready to go!  I supplemented my Easter Counting Activity with small bunny erasers I found at the Target Dollar Spot and small hand tongs.  This activity is not just about learning counting skills and naming numbers, it also involves fine motor skills, writing skills and one to one correspondence.  There are so many skills wrapped up into one easy to create activity!
Using small tongs to grasp items is a good way to strengthen children's grasps to help them improve their writing and cutting skills.  This printable set includes paper counters that can be used to complete the activity, but I suggest finding a 3D item for children to pick up with the tongs and place on the math mats because this is more fun for the kids to use.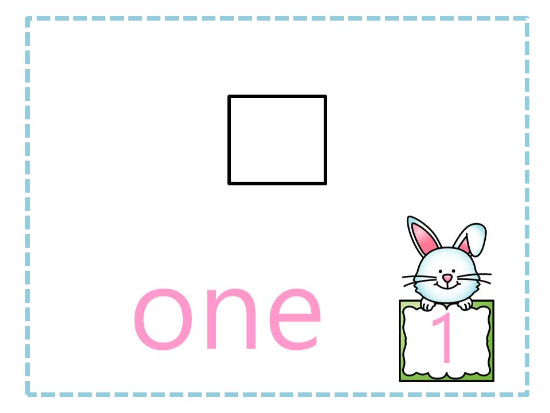 After the students count out the bunnies they can use a dry erase marker to practice writing the number and number word.  This takes the activity beyond just being a math game – because children will practice reading and writing skills!  Like I said – all sorts of skills wrapped up in this simple activity!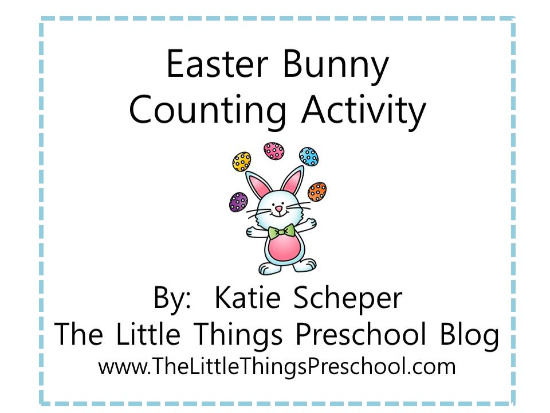 Stop by my Teachers Pay Teachers shop to find this Easter Bunny Counting activity and other simple and cheap preschool activities.  Also check out this simple Easter Craft activity!