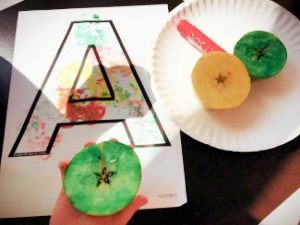 I love to start out the school year with an Apple Theme to kick off the Fall season.   Fall is the perfect time to talk about Apples because the learning can link to so many areas and topics.
The Apple theme can lead to discussions about the seasons, healthy eating, colors, five senses, and so much more.  Apples are also in season in the fall, so if you are doing taste tests there are so many different fresh flavors to sample!
I have been starting the school year with an apple theme for as long as I can remember. Here are some cool Preschool Apple Theme activities you can do with your students or your children at home. If you have apple-themed ideas to share please do so in the comments below.
Preschool Apple Theme Activities
Apples:
First things first…find a good sale on apples!  You can use them for art, science, and EATING!  Throughout the week while we learn about apples I try to offer them up as often as I can for the kids to snack, hoping that it will encourage them to make more healthy snacking choices.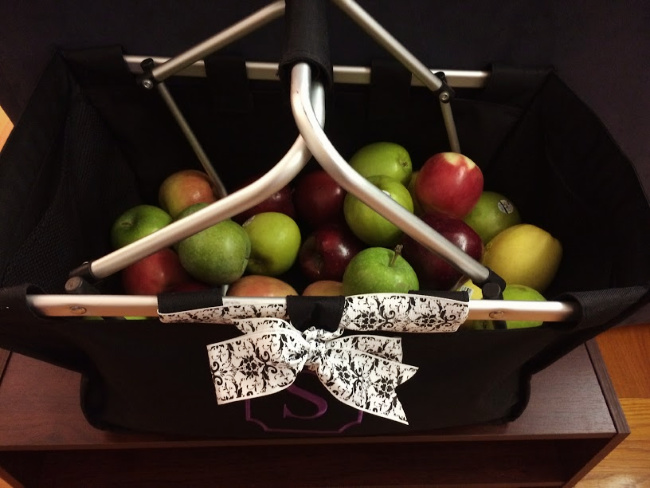 Apple Books:
Over the years I have collected quite a few apple themed books from Scholastic.  I have also called on my librarian friends to help me find titles to add to my classroom from our local library when we do our unit of study on apples.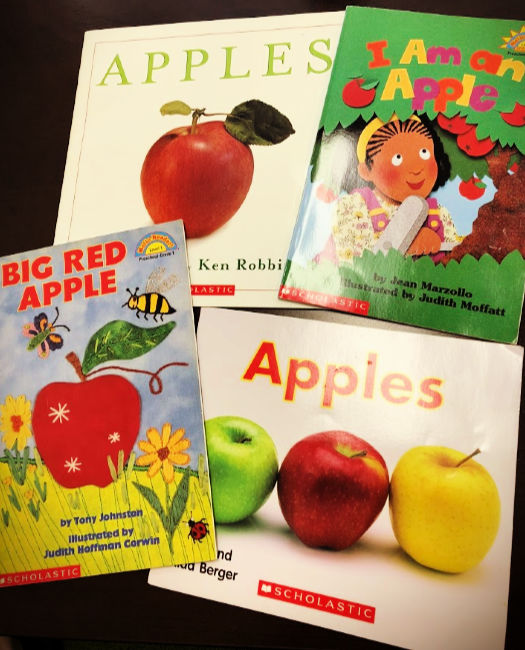 Apple Prints:
I love to do our apple theme unit right at the start of the year when we start talking about letters.  We use apples to paint on the letter A while we talk about colors and investigate the inside of apples.  A lot of learning happens with this activity, and it is a great way to introduce the basics early in the year:  colors, letters, and science!  If you are not doing a letter of the week in your classroom apple prints are still a super fun way to paint.  To adapt the activity for students who are having trouble grasping the apple you can put a craft stick in the apple for students to hold on to while they make the prints.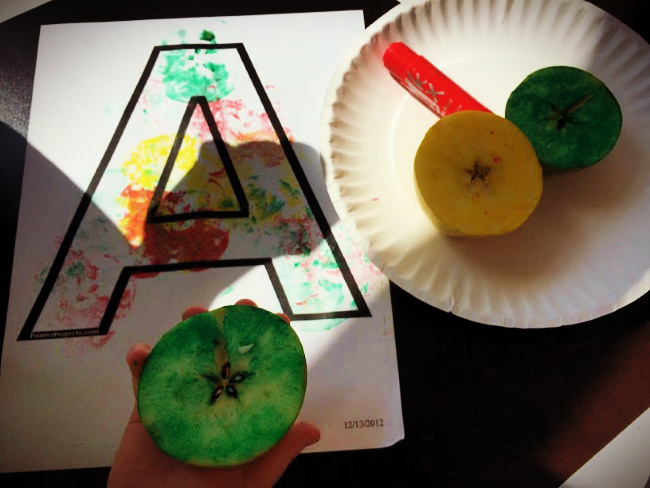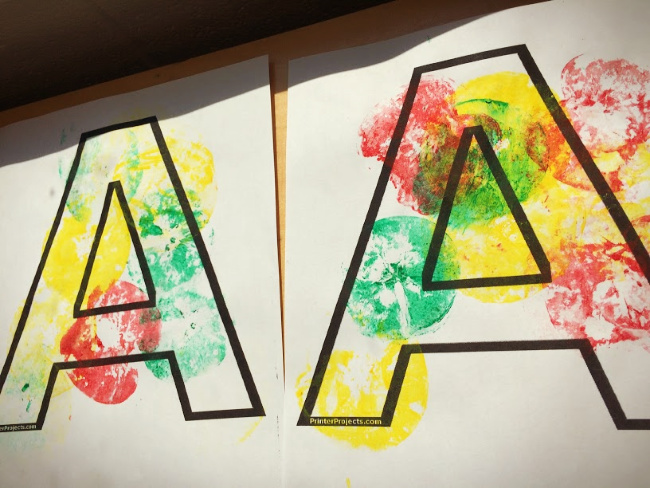 Apple Writing:
Our school has a die cut machine so we cut out apple shapes for the students to practice writing the letter A (or anything else they wanted to write).  This simple activity is always a hit and the kids always seem to get so excited about writing the letter A on their apple!  One little girl in particular was over the moon a few years back because her name started with the letter A.  I am pretty sure she may have thought I created the activity just for her.  And that made my day.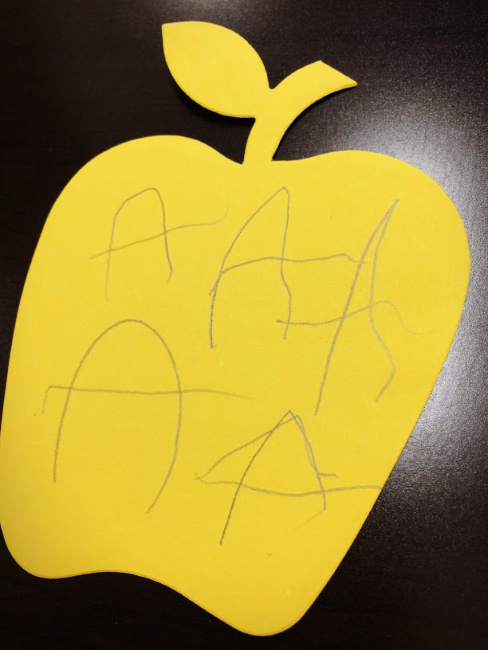 Apple Grid Game:
One of my favorite classroom resources is my collection of books by Sally Moomaw & Brenda Hieronymous.  Their book, More Than Counting: Math Activities for Preschool and Kindergarten has given me so much inspiration in the math center of my classroom.  I made a simple math grid game for my students years ago with just paper, stickers, apple erasers and a die.  It is great for working on one-to-one correspondence and beginning counting skills.  You can make a grid game for just about any theme! I teach the game in circle time and help children as they play it throughout the day – they simply roll the dice and cover the appropriate amount of covers to the grid board.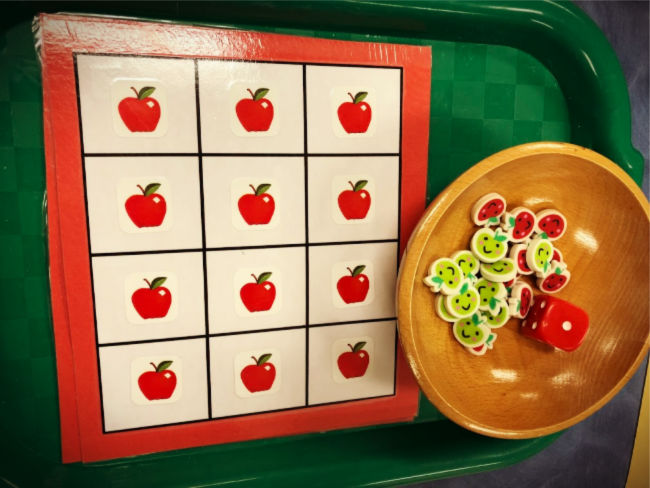 Apple Science & Math:
I am a huge fan of the Pocket of Preschool Teachers Pay Teachers shop.  You could call me obsessed.  Jackie has created some amazing materials for teachers.  You just print, laminate and implement!  I use so much of her stuff in my classroom, but the Science Activities in particular have been most helpful because the Science area is the center I struggle with updating the most sometimes.
Find this apple set here:  Pocket of Preschool All About Apples: Science for Little Learners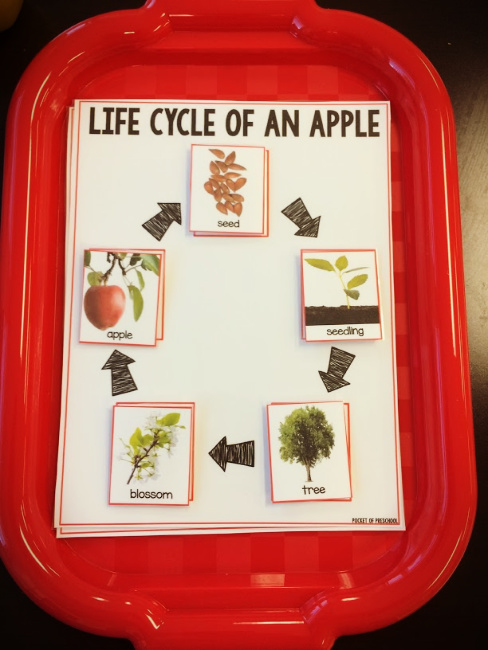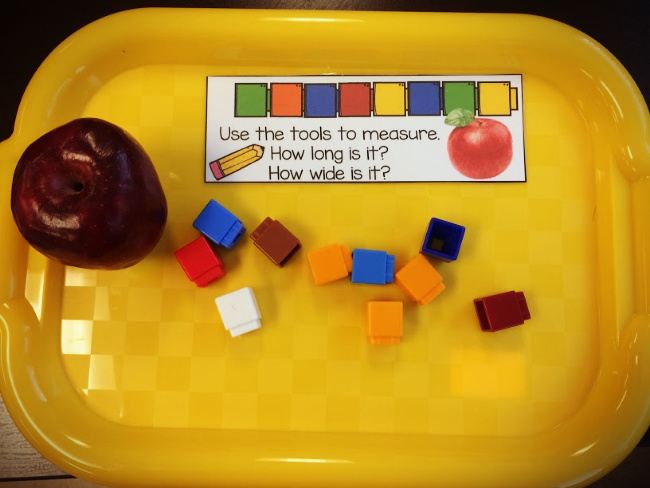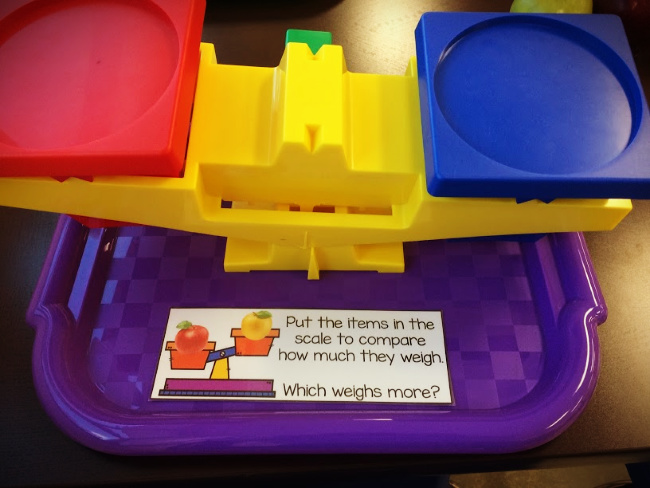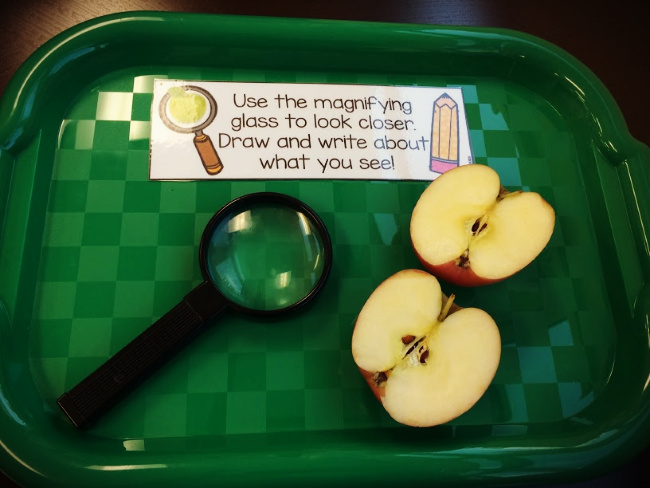 Cooking with Kids:  Apple Pizza
I love to cook with my preschoolers in the classroom.  Cooking teaches math, science, self help and kitchen safety skills.  This recipe take a lot of teacher attention, but it is always a huge hit with the kids and makes the whole school smell like apple pie.  Check out the recipe here:  Easy Apple Pizza Recipe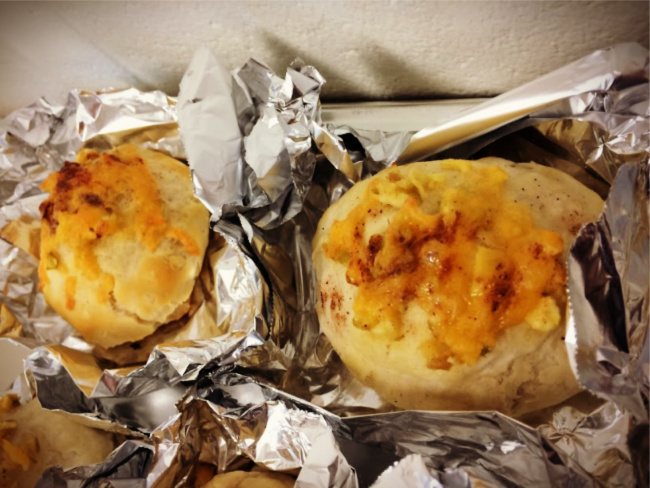 Apple Taste Testing
Apple taste testing is another fun and tasty way to learn about apples.  I use the printables from the  Pocket of Preschool All About Apples: Science for Little Learners.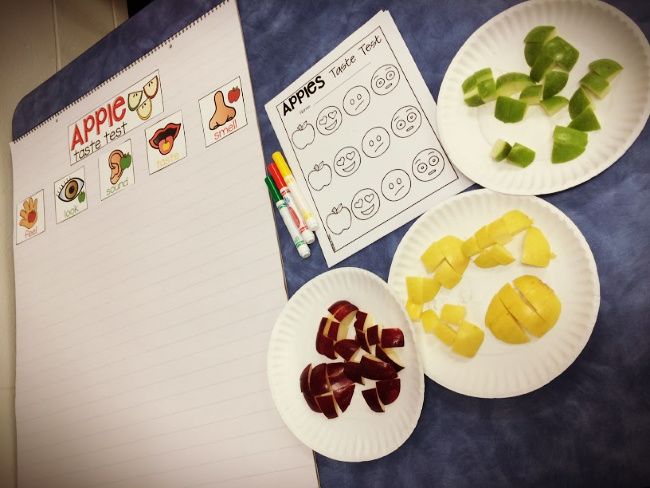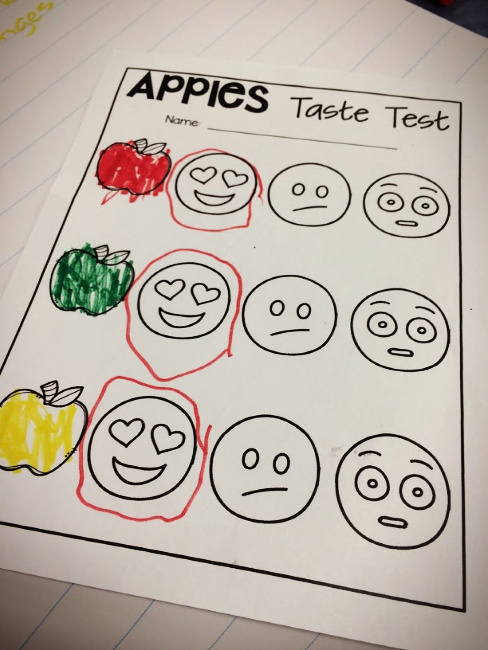 More Apple Ideas
These activities would be perfect to pair with a trip to the Apple Orchard!  Or if you can't take the children to an orchard, Pocket of Preschool has an awesome Apple Orchard Dramatic Play set on Teachers Pay Teachers.  I cannot wait to add this set to my Dramatic Play kits – it is on my list of additions for next year!