When my children were very small one of their favorite authors was Eric Carle.  And I must admit, as a preschool teacher he is one of my all time favorites as well!  I love his bright & beautiful illustrations and the sweet, simple stories.  I know most of them by heart and love to read them to my students each year.  When my kids were very young I came up with a fun Eric Carle craft to do at home that I have also done with my preschoolers.
Eric Carle Craft ~ Butterfly Stained Glass Windows
We start the project by reading books of course!  Here's a handful of books written by or illustrated by Eric Carle from our bookshelves: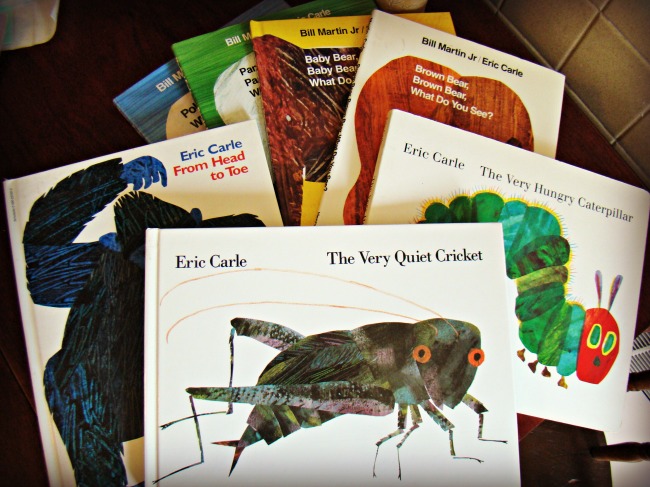 For our Eric Carle Craft at home I first gathered all of our Eric Carle books together (plus a few not pictured…we can't forget my favorite, the Very Busy Spider), and spent the morning reading them to the children.  And even though we read them quite frequently, they are always excited to read them again.
After we read the books we made stained glass butterflies (from The Very Hungry Caterpillar).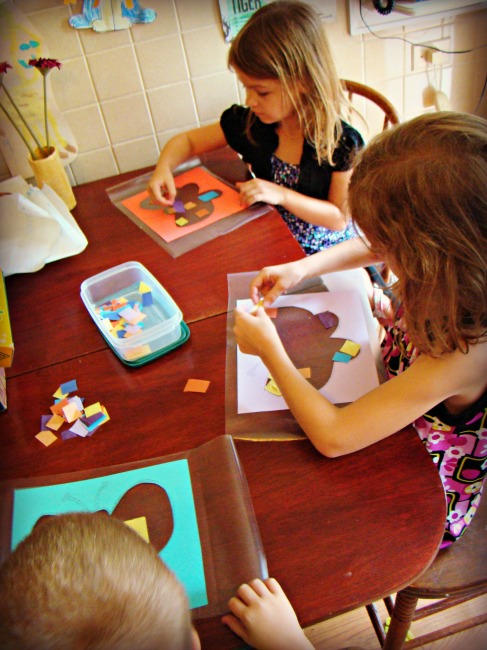 I cut out a butterfly shape on a bright piece of card stock and stuck the butterfly shape on to contact paper.  Then I gave the children little pieces of tissue paper to decorate their butterfly.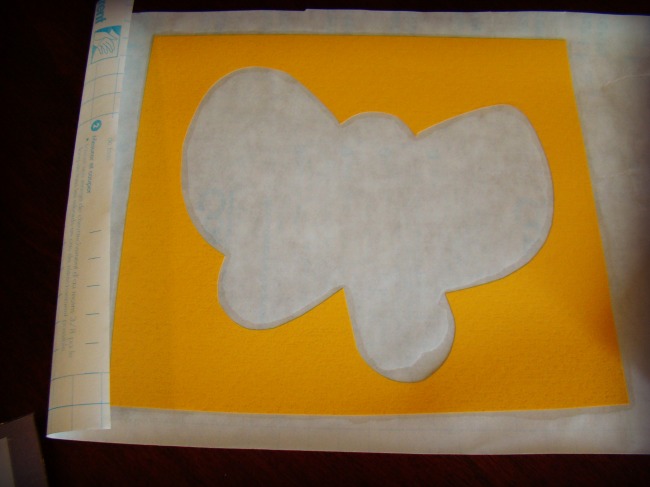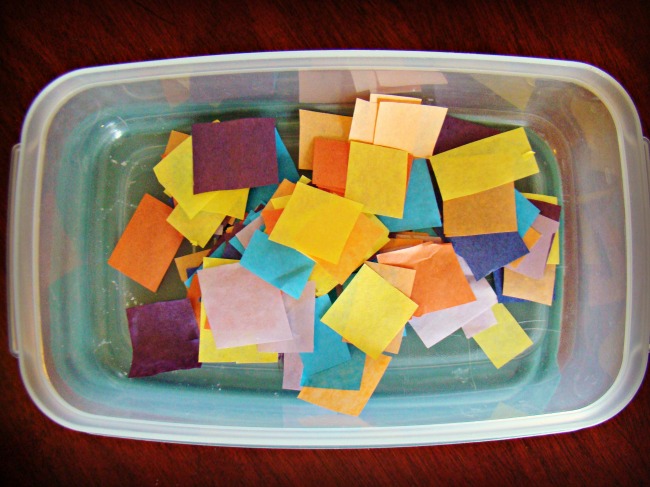 One thing to advise the children is to put one piece of tissue on at a time…the sticky contact paper can be difficult to work with.  The kids really enjoyed making their beautiful butterflies.  And while they worked we talked about the life cycle of a butterfly.  This is a great project for kids that need help with fine motor skills!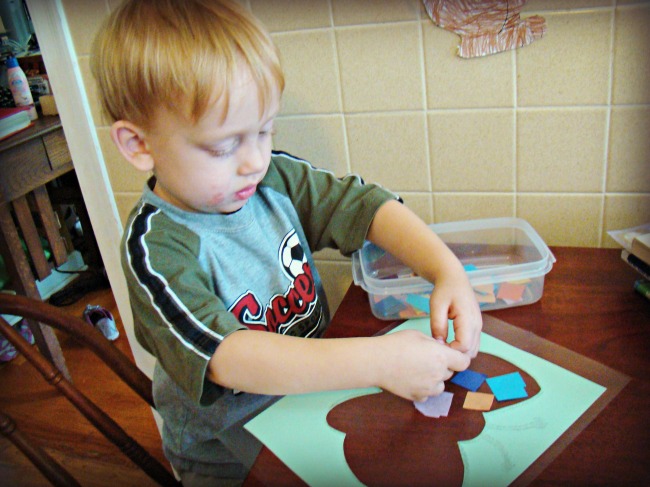 Our kitchen window looked so cool when we hung all of the stained glass butterflies!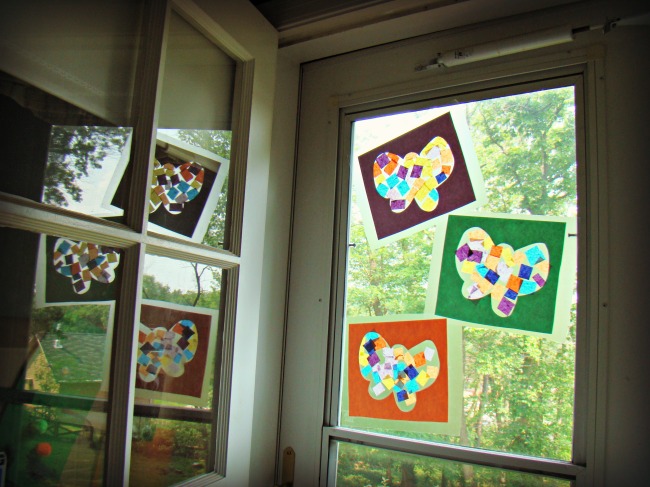 Another project for this book I found online, but didn't do with them yet are printable Very Hungry Caterpillar books.  I know my kids are going to love these, so I plan on doing them soon!
I originally posted this craft idea on my sister blog, The Little Things Journal.