While we study Community Helpers in our classroom I always like to have a Pizza Parlor set up in our Dramatic Play area.  But why stop at Dramatic Play?  I decided to take it a step further and plan a Preschool Pizza Theme to implement throughout the classroom while the Pizza Theme Dramatic Play was set up.  We incorporated the pizza theme in several centers in the classroom and the kids absolutely loved it.  And then the highlight of the week was making mini pizzas with the parents during our school's Parent & Child Together time.
Preschool Pizza Theme
The Pizzeria Dramatic Play Area:  Made with Printables from Play To Learn Preschool and a few Melissa & Doug Wooden Pizza Sets and cardboard pizza boxes from a local pizza place.  This dramatic play area was hopping!  The kids had so much fun dishing out pizza pies to their friends.
Math Center:  I found this felt pizza counting game at the Dollar Spot at Target and it was a hit!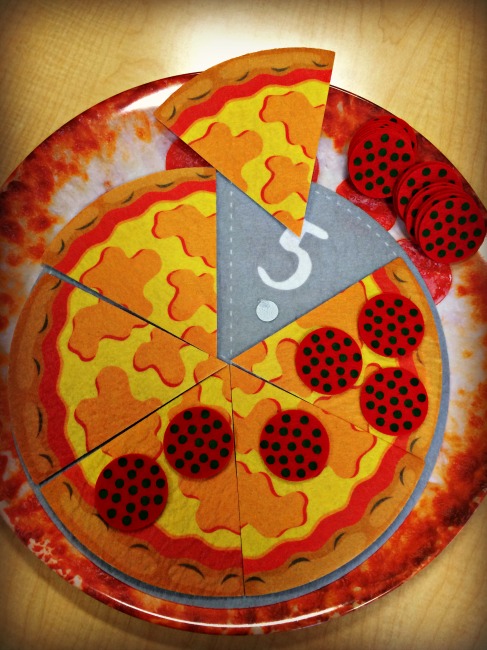 Reading Area:  Thanks to my friend Ms. Amy at the Kenton County Library the kids had plenty of Pizza themed books to choose from.  My favorite to read during circle time is "Hi Pizza Man!" because the kids can join in while I read.  All of these books are fun additions to the reading area, the kids were really engaged with them.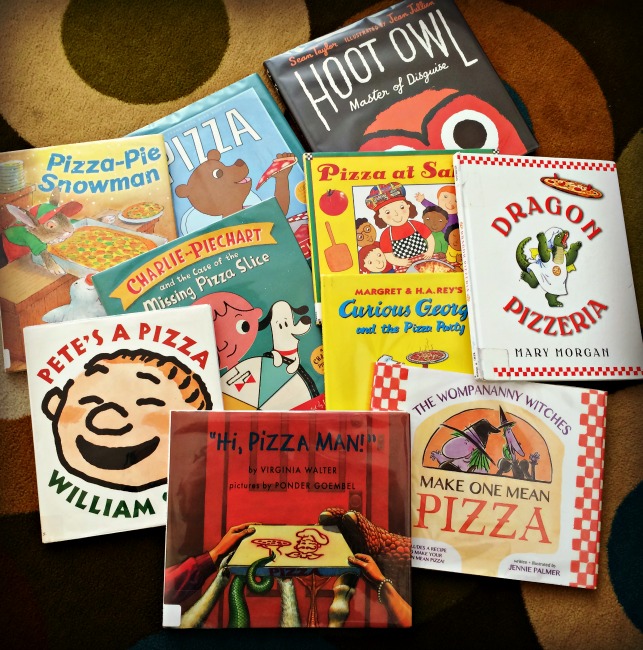 Art Area:  I found the cutest idea for a Shape Pizza on the Love, Laughter & Learning in Prep blog.  The kids really love the art area in our class, it's the most popular center most days.  I like that we were able to sneak in some math skills into the art area with shape naming and counting!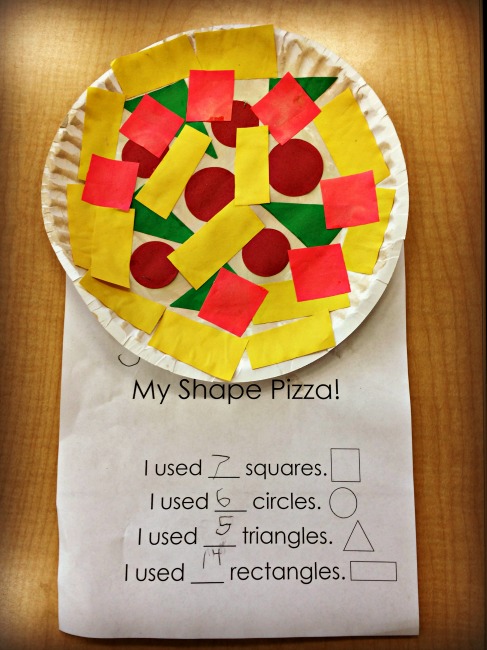 Movement:  It was cold when we had our Pizza fun, so we were losing playground time, but we still need to move!  Thankfully we have MooseTube on Go Noodle!  The kids had so much fun dancing to the Pizza Man Song!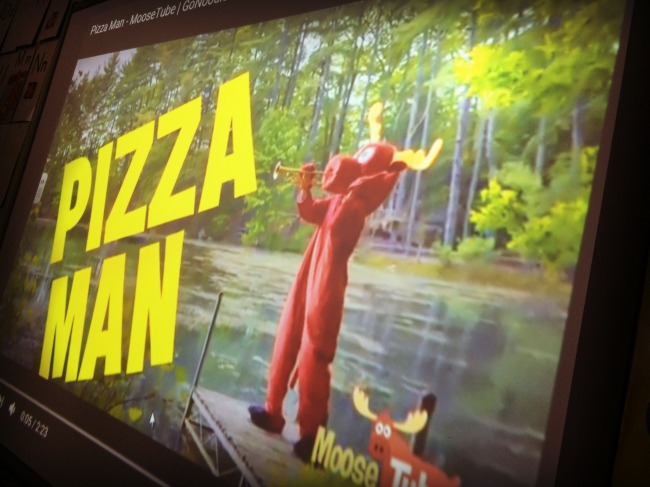 Pizza Party:  The culmination of our Preschool Pizza theme was to make mini pizzas in class with the parents when they came for Parent & Child Together Time.  I brought my toaster oven to school and we used English Muffins, pizza sauce, cheese, bacon, pepperoni, peppers and sausage to make tasty snacks!  Recipe:  Making Mini Pizzas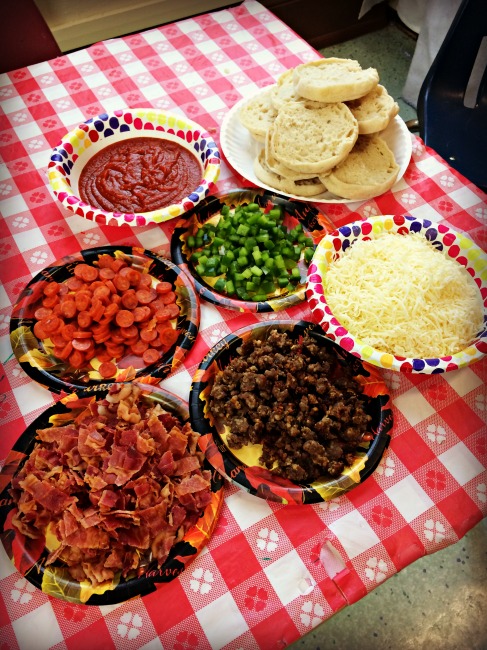 Do you have any ideas to share for my Preschool Pizza Theme next year?  Who doesn't love a learning unit that revolves around pizza?!?