I have been making interactive books for the students in my classroom for years, but it was just this year that I found the Easy Matching Weekly Workbooks from the Autism Helper on Teachers Pay Teachers.  These workbooks are a game changer!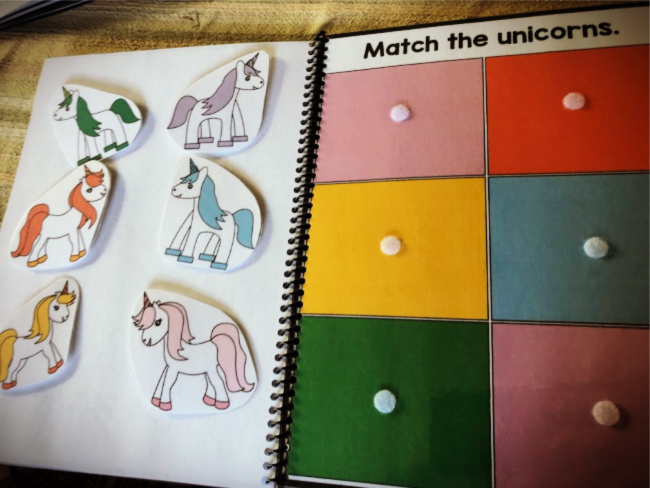 Easy Matching Weekly Workbooks from the Autism Helper
Once I discovered the Easy Matching Weekly Workbooks I started using them on a daily basis in my classroom.  And then when the COVID Pandemic came along and we moved to non-traditional learning I made a few of these books for students to use at home.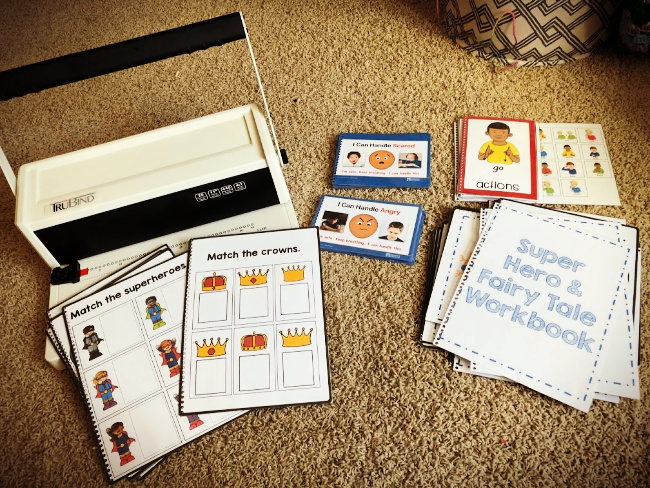 There are a multitude of ways the books can be used, such as for independent work, small group and one on one instruction.  I usually introduce them as a one on one activity with the teacher and fade the supports I am giving the student until they can work with the books independently.
The Autism Helper Weekly Workbooks teach a plethora of skills in a very simple manner.  Students can work on skills such as fine motor movements, one to one correspondence, maintaining attention to task, task completion, and basic matching skills.  For students working on language goals I take it a step further to work on naming objects or making sounds while they are working with the workbooks.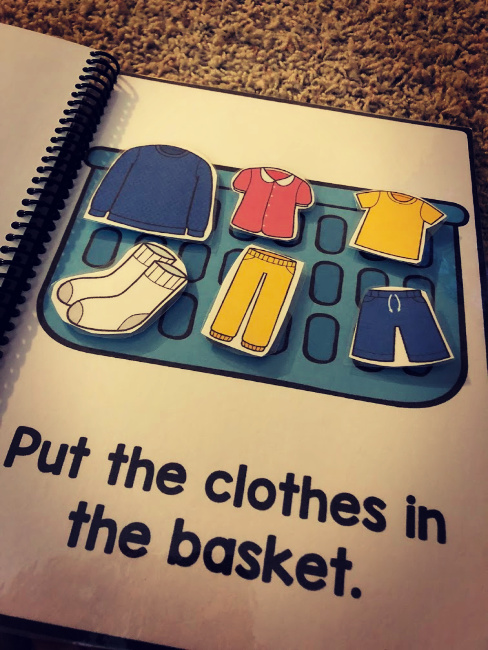 When I am helping a child work on teacher chosen activities and task completion these workbooks have been a great tool and the kids seem to enjoy them.  The weekly workbooks have opportunities to work on matching activities and also provide errorless learning opportunities as well.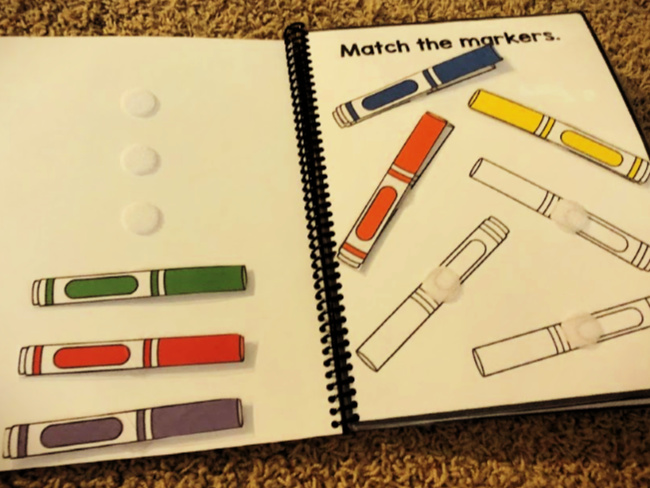 The Autism Helper Weekly Workbooks have days of the week on the cover page.  I change out the cover pages for my books.  My students attend school Monday through Thursday, so I number the books instead of having the day of the week on the cover.  For the books I gave students during non-traditional instruction I put their name on the cover to make it special for them.  Teaching outside of the classroom was a challenge!  These books helped me to provide quality instruction materials at home.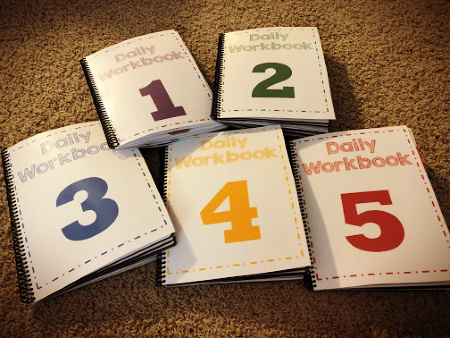 These workbooks are reasonably priced, useful in so many ways to work on educational goals and promote fine motor and language development.  They are a little time consuming to put together, but I need something to keep my hands busy while we binge whatever the hottest new show is on Netflix.  And sometimes I pull my kids in to help me laminate and velcro.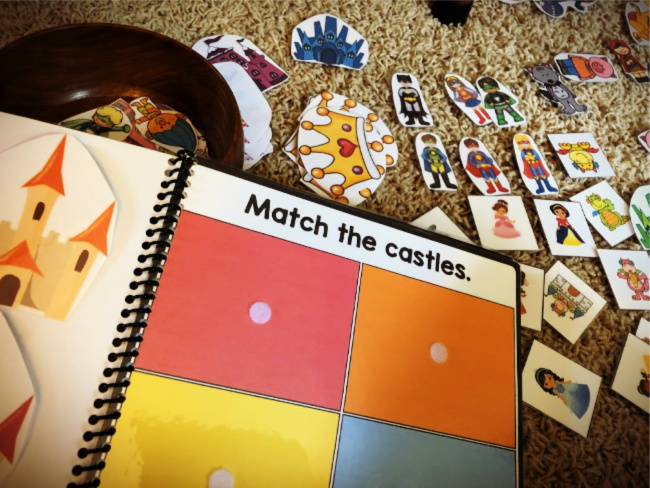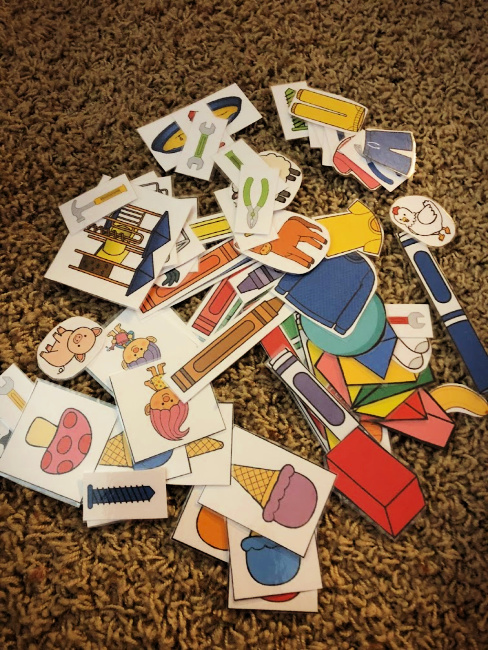 I cannot say enough good things about these workbooks.  If you work with preschool or Kindergarten students, or children working on speech and communication goals who would benefit from these Matching Weekly Workbooks you should check them out!  I give them a 5 star rating!  Even if you aren't a teacher but have little ones at home, these could be a good resource because working on fine motor and language skills is beneficial for all young children!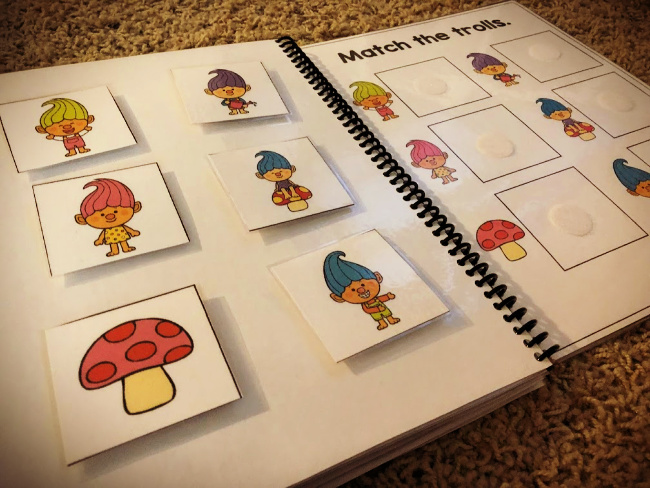 Easy Matching Weekly Workbooks (Original Set)
Easy Matching Weekly Workbooks (Animal Edition)
Easy Matching Weekly Workbooks (Fairy Tale & Super Hero Edition) – These were a big hit with my students!  I sent them home with a few kids for added fine motor and task completion practice during the summer.
Easy Matching Weekly Workbooks (Life Skills Edition)
Easy Matching Weekly Workbooks (Christmas Edition) – I can't wait to add this one to my collection!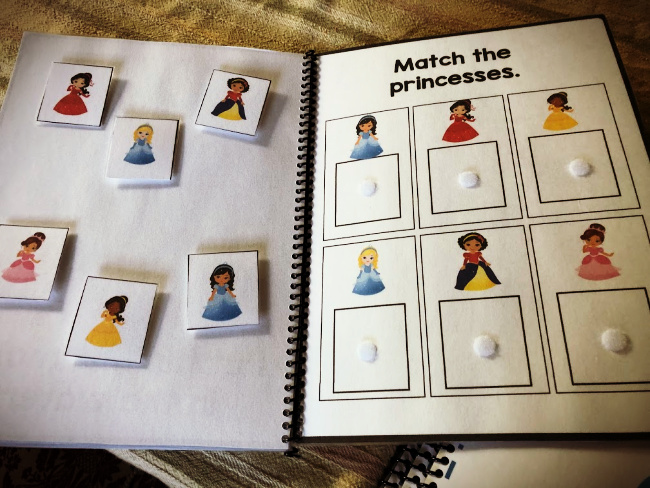 Also, if you ever have the chance to hear Sasha Long, creator of The Autism Helper website and store, speak then you should jump on it!  I went to her sessions at the Kentucky Behavior Institute last summer and they were wonderful and so informative.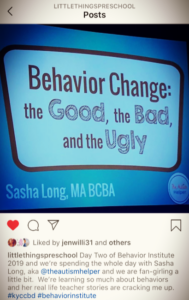 What are your favorite interactive workbooks to use with students?  Leave me some ideas in the comments!
Disclaimer:  This is NOT a sponsored post – I just love this product so much I wanted to spread the word!