I introduced a Peeps 5 Senses activity to my students last year and we had so much fun with it!  I am a huge fan of Pocket of Preschool, if you teach or work with preschool or kindergarten aged children you really need to check her out.  She comes up with some fabulous ideas like the Peeps 5 Senses Activity for learning.  She also has a great curriculum and activities for sale on Teachers Pay Teachers.
Peeps 5 Senses Activity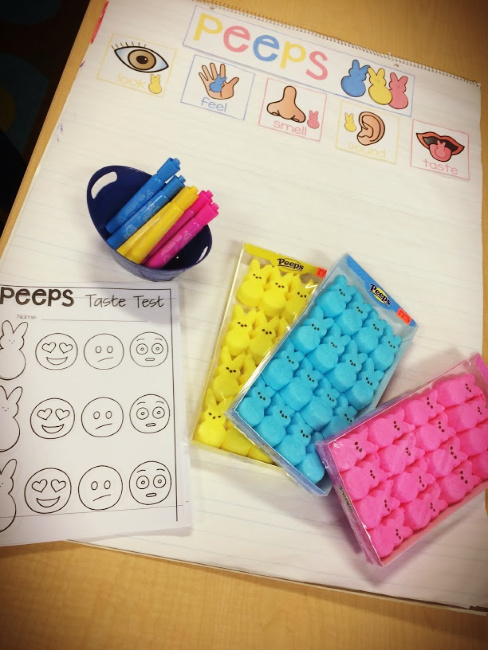 The Peeps 5 Senses Activity is a FREE printable on the Pocket of Preschool Blog and she makes it simple to have fun with peeps in your classroom.  Last year I extended the activity by having my students use watercolors to paint paper peeps.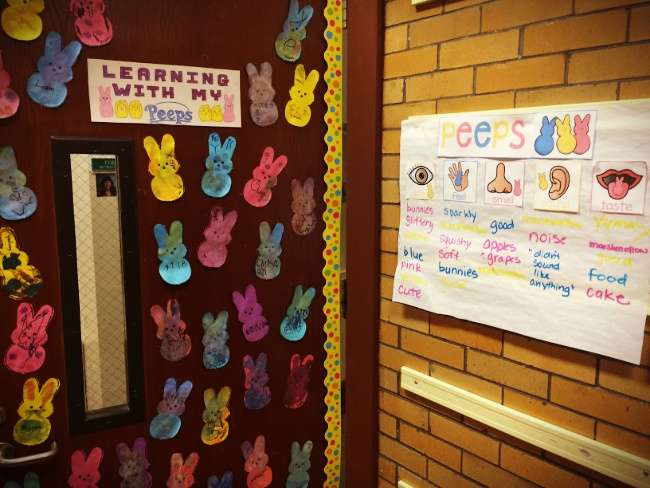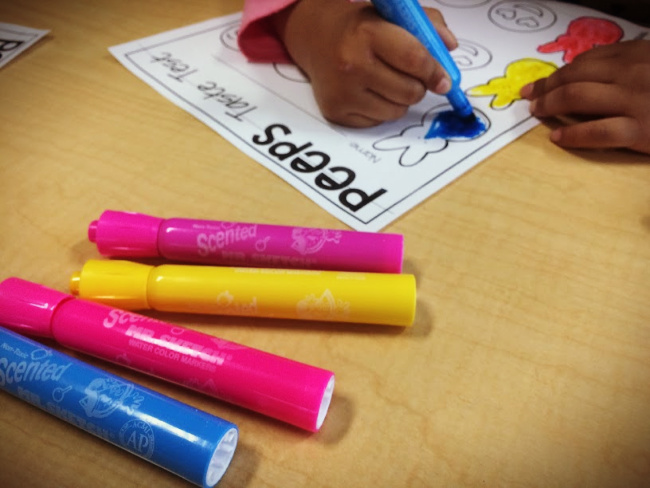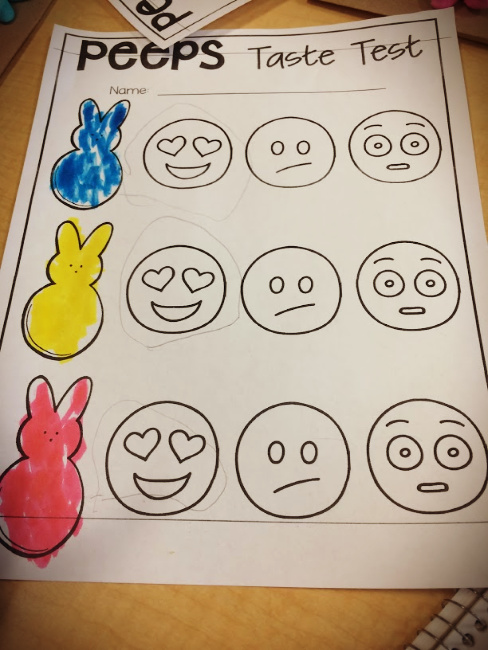 This activity is wonderful for learning about the five senses, color recognition, using descriptive words, pre-writing skills and fine motor skills.  So much learning in a fun taste test!  Complete the project by using smelly markers!
Disclaimer:  This is not a sponsored review, I just really love this free resource and Pocket of Preschool!