I had the opportunity to review Edushape's Sensory Balls and Blocks in my preschool classroom this past school year.  These balls and blocks are perfect for younger children, and children who have sensory needs.  Their textures make them fun to play with and they are small enough and soft enough that they are safe to have in a classroom without having to worry about them being thrown.  They can be a good "fidget" for students or a calm down toy.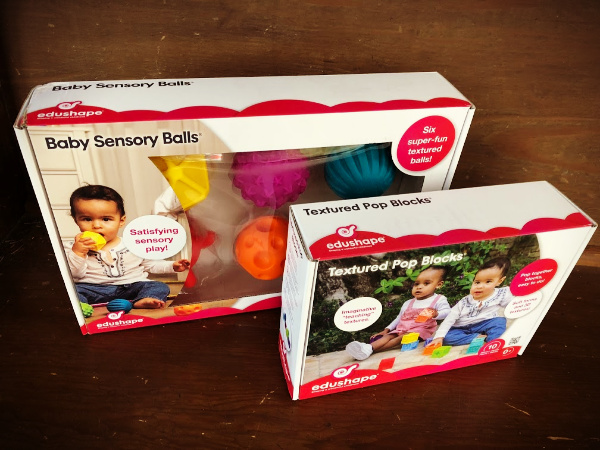 Edushape Sensory Balls & Blocks
Some children (and adults!) have a hard time sitting still without fidgeting.  I myself have to have something to do with my hands while watching TV, attending trainings and meetings, and waiting for appointments.  I am known to carry around a bag of crocheting with me to keep my hands busy and my mind focused.  These textured balls and blocks are perfect for preschool kids to keep their hands busy and their attention focused on classroom activities.  And for younger infants and toddlers they are just plain fun to play with!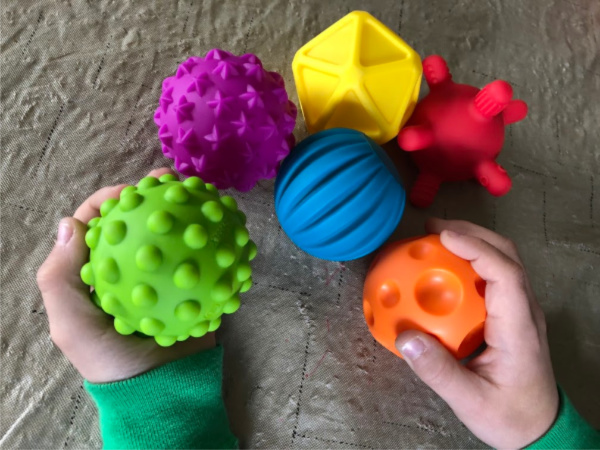 Edushape Sensory Balls & Blocks
3 Reasons Why Sensory Play Is Important
Sensory play is an important part of a child's development and can begin at a young age. Playing with different types of textures and objects can help your child build new ways of talking about the world!
Edushape recently launched two new toys: Baby Sensory Balls and Textured Pop Blocks. To celebrate we would like to share just a few of the important ways Sensory Play is important in a child's development.
Sensory Play is Important for Learning how to Communicate
When children have time for sensory play, they are able to work on important skills like communication. How? By listening (and giving) commands, being introduced to new vocabulary by parents and teachers, and learning new concepts like words that describe the objects. In their own way, children are also asking questions through sensory play.
Gross Motor Skills Develop From Sensory Play
Gross motor skills are developed when children move their bodies because it helps coordinate large muscle groups. Moving around to stack Textured Pop Blocks or playing with Sensory Balls helps develop this important skill.
It's Calming!
Bored on a rainy day? Too cold to run around outside? Sensory play is a great way to keep children occupied and provide stimulation. If a child is overstimulated, these fun activities can be calming and fun at the same time.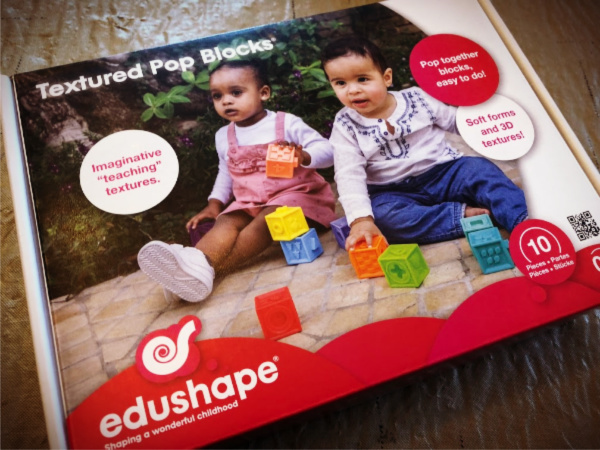 Disclaimer:  I was given Edushape Sensory Balls & Blocks for review purposes, all opinions and thoughts are 100% my own.  Information about the product came from the Edushape company.