I recently created a super simple Halloween Math Activity for Preschoolers that involves spider counting and it all started with a set of Skeleton tongs from the Dollar Tree.
Preschool Math: Spider Counting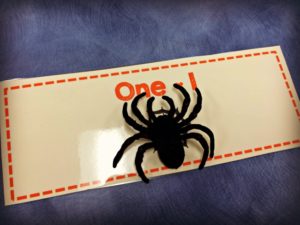 Henry happened upon a set of skeleton hand tongs at the Dollar Tree and I just knew that I  needed to make something special with them in my classroom.  I paired the skeleton hands with 12 plastic spiders I found on clearance and created some counting cards with spider webs.
The Spider Counting Cards that I created are simple and could be used in several different ways.  They could be used on their own to practice counting and number recognition, or they can be paired with spiders for practicing one to one correspondence or they could be printed twice and used as a matching game. You can find the Spider Counting Cards in my brand new Teachers Pay Teachers Shop!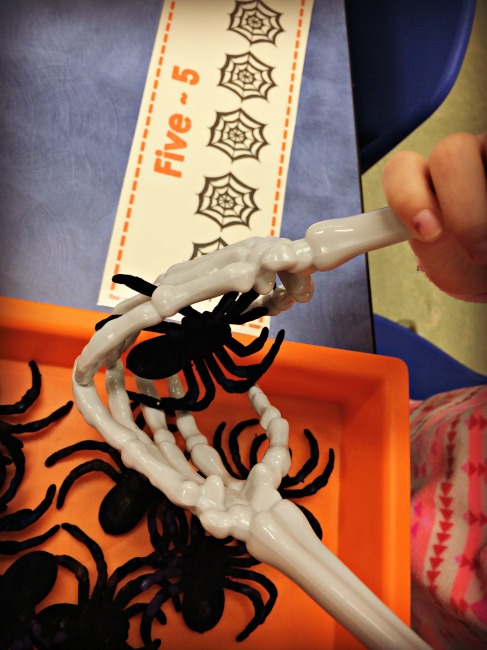 My student had so much fun LEARNING about the numbers one through five with this creepy counting activity.  Altogether I spent less than $5 to create this activity and I anticipate using it year after year as a learning tool in our Math Center during the Halloween season!
The Little Things Preschool Spider Counting Game on Teachers Pay Teachers