Nothing draws the attention of a preschool class like funny underwear books.   This post may seem crazy, but I feel like Funny Underwear Books saved my circle time a few months ago!  After Winter Break I was finding it challenging to hold the attention of my class during circle time.  During the month of January our weeks were crazy.  In between snow days and frequent student absences due to  frigidly cold days and sick days we were starting and re-starting our routine each week. I needed a magic trick to pull the everyone's attention back to me during circle time.  So I turned to my favorite children's librarian extraordinaire, Ms. Amy from the Covington Library.  I asked her to put together a collection of underwear books together for me and she obliged.
The collection of silly books not only caught their attention, but they also had some great learning concepts embedded in them.  Preschool is the perfect time to be talking about underwear because kids are learning self-care in the bathroom, how to dress themselves, and some are in the process of potty training.  Plus underwear books are always good for a giggle.  When I felt like the children were starting to get fidgety or distracted during circle time I would whip out one of the funny underwear books and all of a sudden all eyes were back on me with rapt attention!  After the book I would return to our planned lessons and everyone was right back on track with our lessons at hand.
Ten Funny Underwear Books For Preschool Storytime: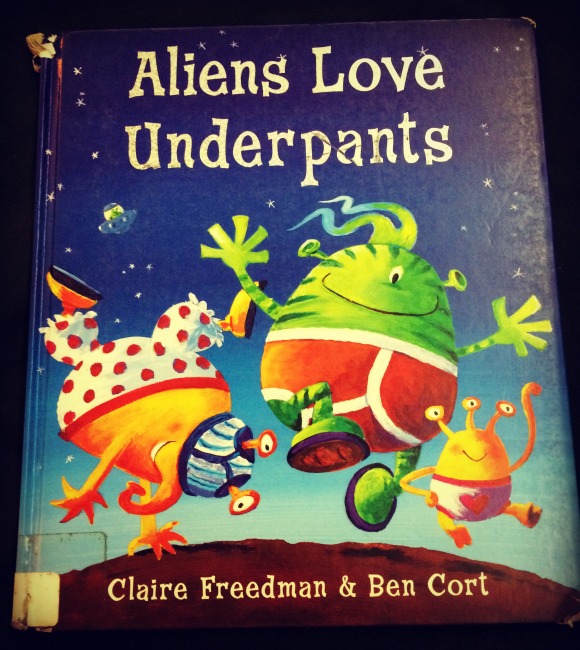 Aliens Love Underpants by Claire Freedman & Ben Cort:  This book is just plain SILLY!  We read it several times because the kids loved it so much.  As an added bonus, there is some great rhyming going on in this story.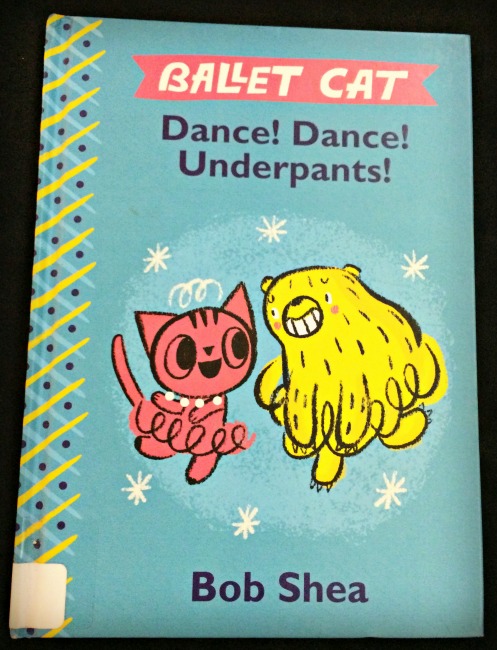 Ballet Cat Dance! Dance! Underpants! by Bob Shea: This book is about friendship, facing fears and having the confidence to do what you want to do.  And of course it is also about underwear.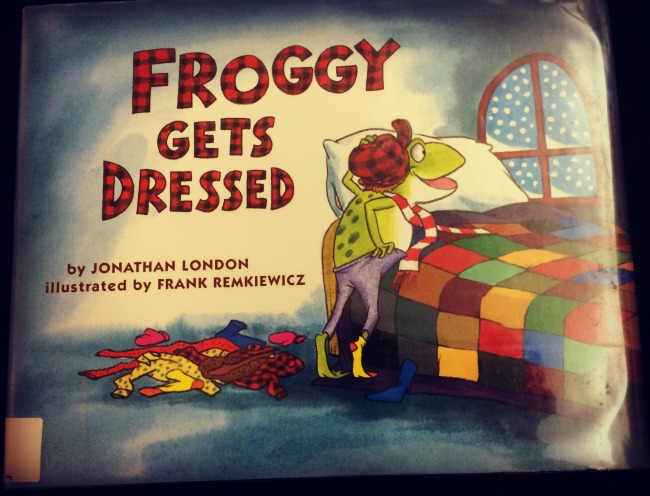 Froggy Gets Dressed by Jonathan London: I love Froggy Books so much, and so do the kids!  They were cracking up at Froggy's antics in this one particularly.  And to enhance language skills I purchased the Froggy Gets Dressed File Folder Set from Speech Room News.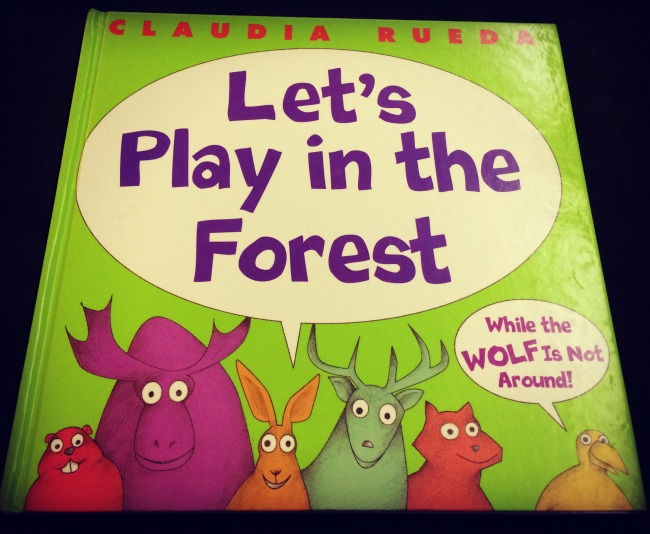 Let's Play in the Forest by Claudia Rueda: Like Froggy Gets Dressed, this book is about getting dressed.  It really is not about underwear at all, but as soon as the wolf says he is putting on his underpants the kids fall apart giggling. Every time.  And because the book is written in the form of song, the kids quickly pick it up and sing along.  This is one of my all time favorite storytime books.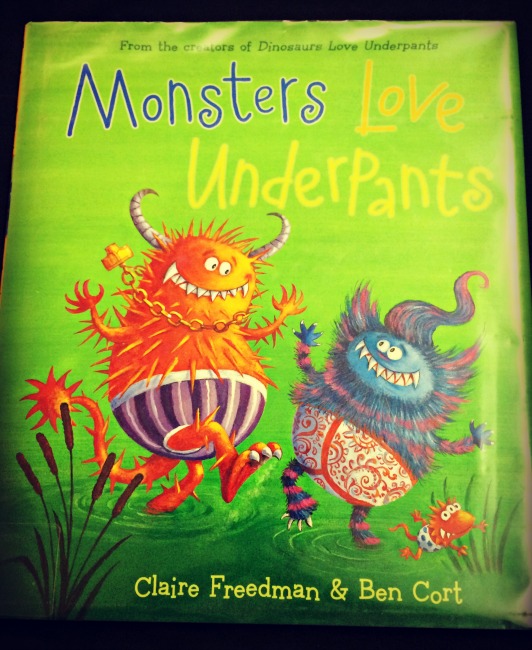 Monsters Love Underpants by Claire Freedman & Ben Cort: This book was written by the same folks that wrote Aliens Love Underpants, and both books are hilarious and a magic fix for holding the attention of young students!
Polar Bear's Underwear by Tupera Tupera: This is a great interactive book and it is hilarious!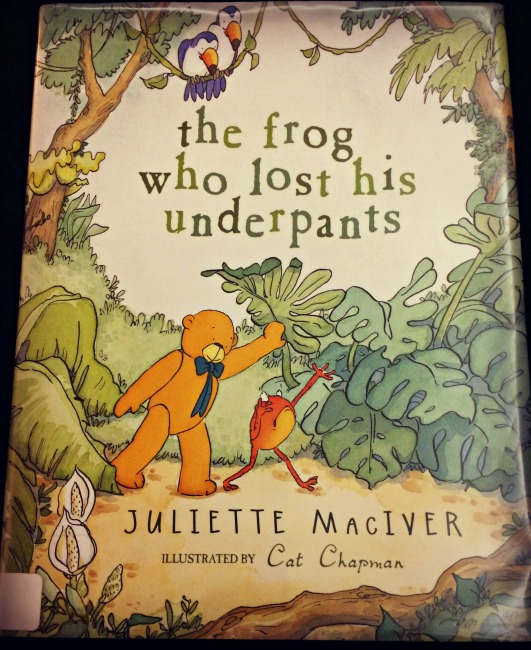 The Frog Who Lost His Underpants by Juliette MacIver: Of the entire collection, this book about underwear was one of my favorites.  Poor Frog lost his underpants!  His search for the missing undies is cute and engaging.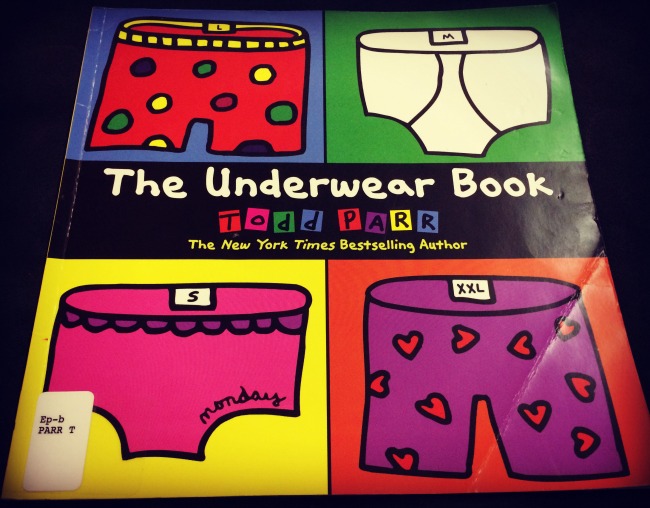 The Underwear Book by Todd Parr: I do so love the "do's" and "don'ts" of this book!  The illustrations are simple and adorable.  This is a great conversation starter book for kids that are starting to potty train!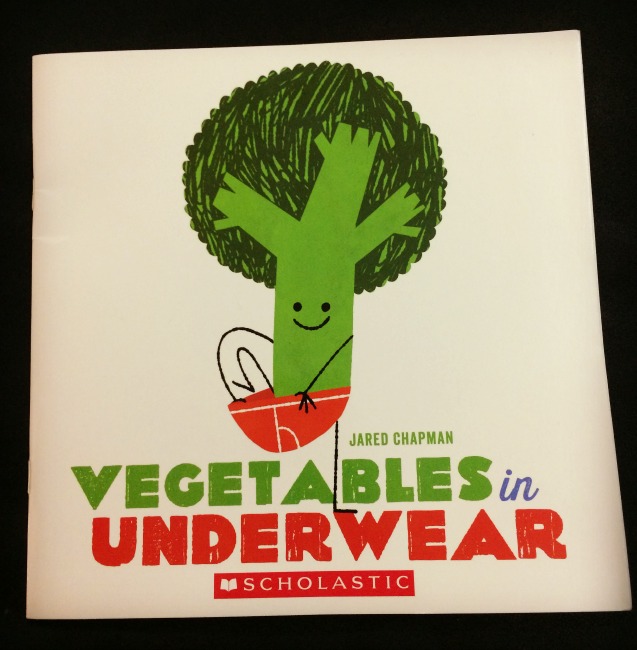 Vegetables in Underwear by Jared Chapman:   This book is not just about underwear, but about VEGETABLES!  And it is also about opposites!  So much learning in one funny book!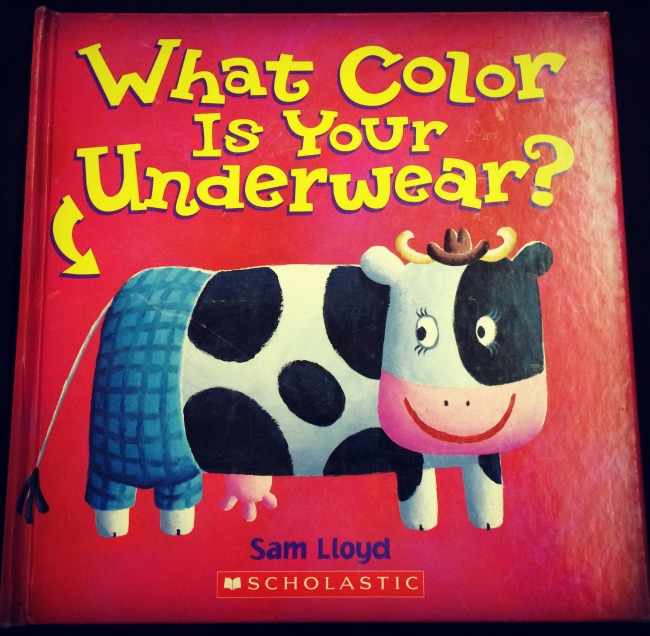 What Color Is Your Underwear? by Sam Lloyd:  This book is the first underwear themed book that I bought.  I have used it as a preschool teacher and as a parent when potty training young ones.  This lift the flap book brings smiles for all ages!
What is your favorite funny underwear book?  OR how do you bring the attention back to circle time when you are going through a rough patch?