Doing holiday crafts with young children does not have to be complicated, as evidenced by this Easy Ornament Craft.  
Easy Ornament Craft
This craft is not just easy to put together, but the process is pretty straight forward.  The children put beads on a pipe cleaner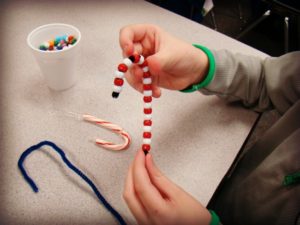 and then shapes the pipe cleaner into the design they wish it to be.  The end product is that each child has a unique ornament all their own to put on their tree or to give to a loved one.  And best of all this project helps to teach math skills with patterning and strengthens fine motor skills.  You only need two materials to make this easy ornament craft, pipe cleaners and small colorful beads.  You can purchase the beads in holiday colors or in rainbow colors.  I chose rainbow colors to give the kids some variety. 
I have done this craft in my own preschool classroom as well as for Ella's second grade class holiday party.  Henry was 11 months old at the time, so I came up with this at the very last minute.  It was the perfect class craft for the party because it was so easy to prepare.   I was worried it was too simplistic of a project for 2nd graders, but they really had fun with it.  Since that first class party years ago I have taken it to others over the years and it always keeps those little hands busy!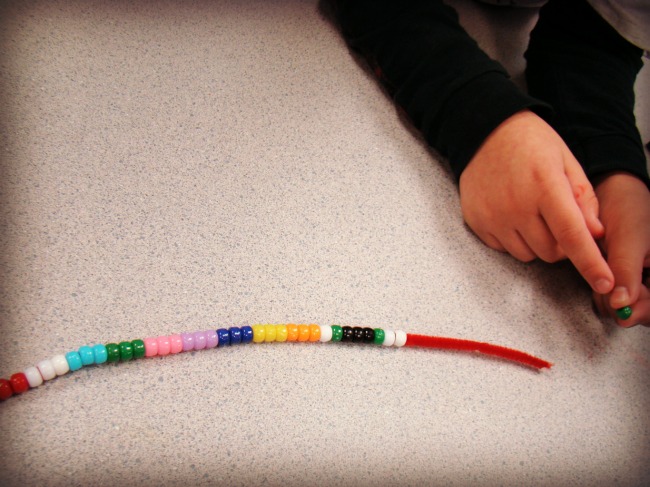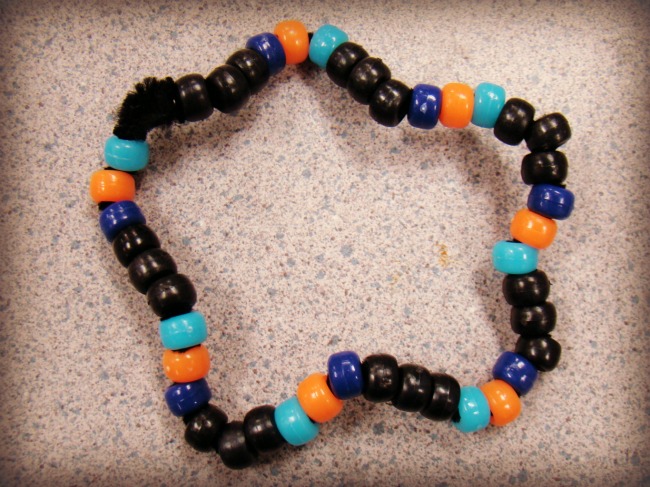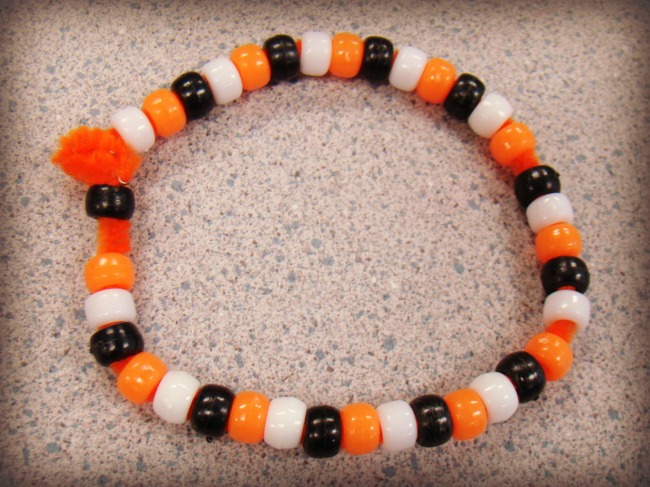 Tell me…what is your favorite go-to EASY holiday craft for young kids?