Cutie Fruities are soft, adorable and fun for young kids at home or for the preschool classroom!  They are tiny stuffed fruits and tasty foods that are the perfect size for a young child's hand and they have adorable expressions on their "faces".
Cutie Fruities Collectables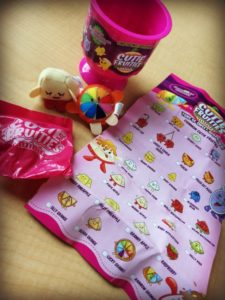 When I was asked to review the Cutie Fruities products I accepted right away, solely based on how cute they were.  I did not think much further than that…to be honest.  But once I got the Cutie Fruities in the mail I came up with all sorts of ways that they can be useful in the Preschool classroom, and I am here to tell you that my young students thought they were pretty great too!  They loved playing with them!
We used them as a pretend play activity in our classroom last year, but they can also be used in other areas of the classroom.  You can count them in the math area, you can use them in the science area to talk about healthy foods, and they are so soft you could even put them in the book area of your classroom to use as little stuffed reading buddies for the children to hold while they read books.  I am sure I will find ways to incorporate them into circle time as well, with finger plays and stories.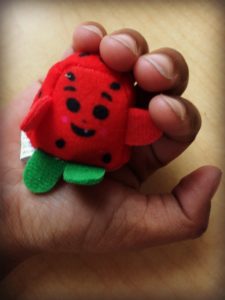 I cannot wait to find even more ways to use the Cutie Fruities in my classroom and see how much fun my students have with them!
All About Cutie Fruities:
Cutie Fruities are very exciting BRAND NEW collectibles, perfect for any snack-lover!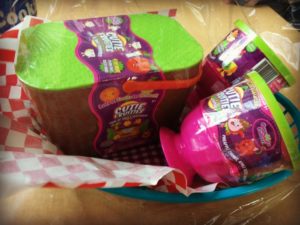 Cutie Fruities are the sweetest snack sets that gets kids playing with their food! These scented fruit families and individual slices are the perfect collectors item for any foodie in the making. Get ready for endless amounts of Cutie Fruities fun with over eight full fruit families and 40 individual slices to collect. With two options for your fruit-lover, the Cutie Fruities Basket or Minis Cup, these collectibles are a 100% sweet surprise!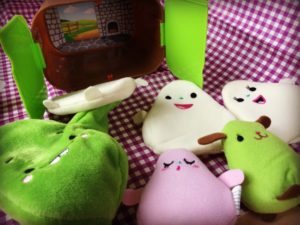 Open the Cutie Fruities Basket for an entire fruit family – Mommy, Daddy, Baby and More! The Fruit Basket comes with four scented plush fruit slices wrapped in a fruit peel, a fruit fortune and sticker sheet. Turn your basket into a fruit themed play set for hours of fruit fun!
The Cutie Fruities Minis Cup is perfect for collectors. Filled with three mystery plush and over 40 to collect – common, rare and limited edition – these cups are the must-have travel sized snack for all collectors!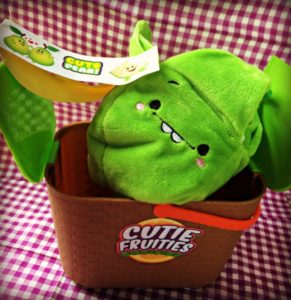 Disclaimer:  I was given a collection of Cutie Fruities for review purposes, information about the Cutie Fruities was provided.  All opinions are 100% my own, or that of my children or students.