When we study Community Helpers in my class I always like to have a Pizzeria in my Dramatic Play area.  And while the Pizzeria Parlor is happening in the Dramatic Play area I also plan a day where we can make mini pizzas in the classroom. This year I planned our mini pizza making day for a day when the parents were invited into the school for "Parent and Child Together" time.  Preparing for making Mini Pizzas is pretty easy but it is best to do as much prep ahead of time rather than to spend time chopping ingredients the day of the activity.  So in preparation I cut up green peppers and bacon the night before and brown some sausage as well.  I like to offer everyone a healthy topping when we make mini pizzas, and I am always surprised by how many kids try the green peppers.
Cooking in the Classroom: Making Mini Pizzas
The Ingredients: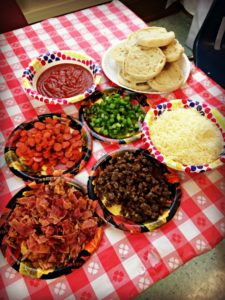 English Muffins, split in half
Pizza Sauce
Shredded Mozzarella
Green Peppers, diced
Pre-Cooked Bacon cut into small pieces
Sausage, browned and crumbled.
Mini Pepperoni slices
Any other topping you want to bring!**
Making Mini Pizzas:
Step One:  Place an English Muffin half on a small square of aluminum foil.  I write each child's initials on the back of the foil so I can keep them straight.  Then I let the children spread pizza sauce over the English Muffin with a craft stick.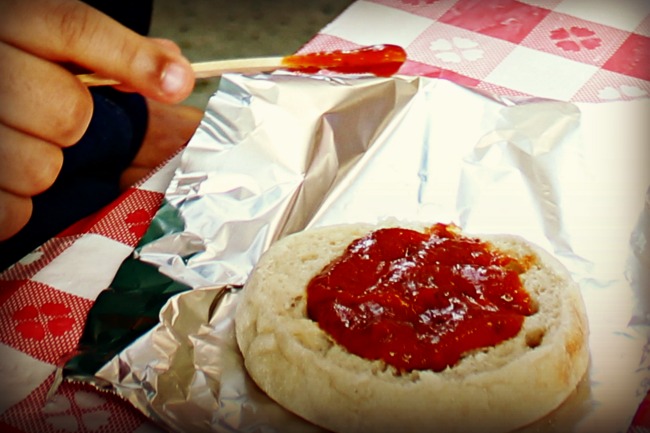 Step Two:  Top the pizza!  I let the kids add their own cheese and toppings.  I put all of the ingredients into bowls and we use spoons to dish out the toppings, and then the kids arrange the toppings on the pizza (with freshly washed hands of course).
Step Three:  Bake the Pizzas!  If you do not have access to an oven at your school a toaster oven comes in very handy for this project.  I bring my toaster oven from home and put it in a safe place where I can keep the children from getting near it.   As for the temperature, you should experiment with this, because all ovens are different.  When we are making mini pizzas I usually bake the mini pizzas for 10-15 minutes at 375 degrees, taking them out of the oven once the cheese is melted and golden.  Keep an eye on your first batch to see how long your oven will take.  You may need to adjust the time and temperature.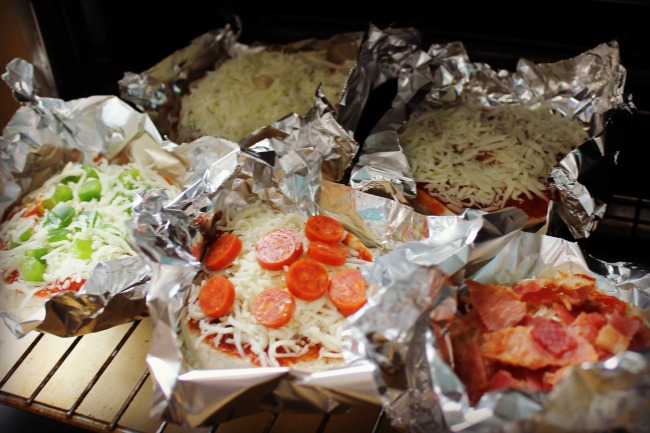 Step Four:  ENJOY!  Once the pizzas have cooled serve the creations to the little chefs!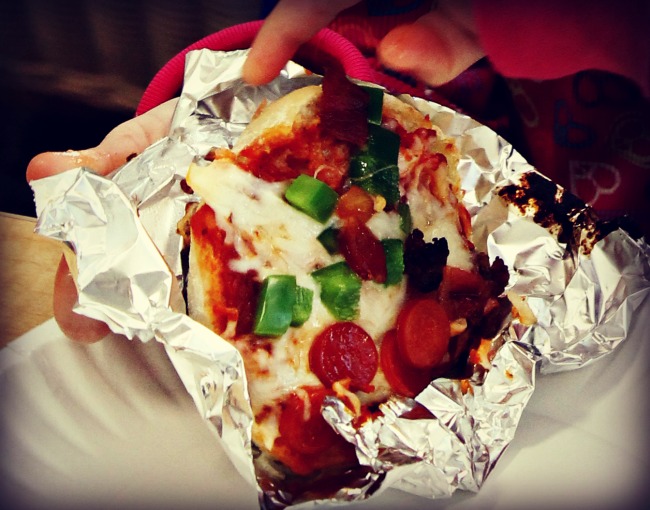 ** I did not add measurements here because it's hard to estimate how much of each ingredient I will use.  I over-buy on the ingredients and then take the leftovers home for my own kids to make their own mini pizzas.  I brought three big bags of cheese, three jars of sauce and two bags of pepperoni.
What kind of food do you like to make in your classroom or at home with your kids or grandkids?